Qualicum Dental has been serving the Qualicum Beach community and beyond for over 35 years! Dr. Verne McShane and the Qualicum Dental Team provide caring, gentle and comprehensive dentistry for all members of your family. Professional dental preventive; restorative; orthodontic; surgical; and denture, crown, bridge or implant prosthetic serivces available. Should the need arrive for specialized dental care, we can refer to Nanaimo and elsewhere on Vancouver Island.
~New Patients Welcome.
~Wheelchair Accessible.

Phone:
250-752-9421 or 250-752-9122
Fax:
250-752-9423
~Open Monday – Friday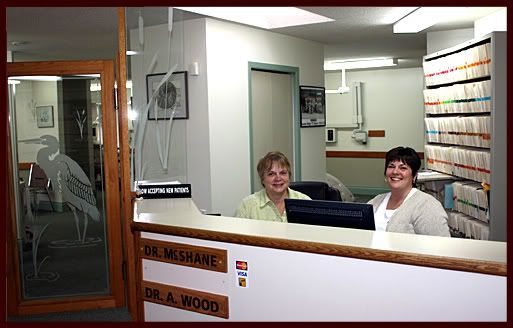 Our office is centrally located in downtown Qualicum Beach between Quality Foods
and the Ravensong Swimming Pool. We have four dentists, two hygenists, eight CDAs and three CDA/receptionists on staff to cater to all your dental needs.  We are a caring dental family serving the dental needs of your family.
You can put your trust in us!